Guangzhou Ship International – rubber joint
[GUANGZHOU Shipbuilding International] Adopt rubber joint case to "make contributions to China's shipping industry"
Shanghai Songjiang Shock absorber Group Co., Ltd. official website for you to introduce: [guangzhou Ship international] using rubber joint case "to contribute to the field of Chinese ships" information, the following is songjiang Group for guangzhou ship international supply of a number of stainless steel 304 flange rubber joint contract case, if you need to know more can check the details below.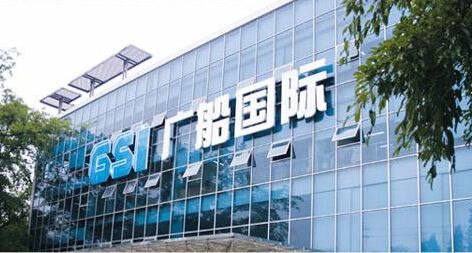 I. Introduction to Guangzhou Ship:
June 7, 1993, Guangzhou ship * ji co., Ltd. was established in 1954 by the Guangzhou shipyard restructuring, the same year in Hong Kong (0317) and Shanghai (600685) listed, is the *. Listed shipbuilding company, China * Shipbuilding Industry Group co., LTD., an important modern shipbuilding core enterprise in South China. The company enjoys its own import and export rights. * Now, the company has won the "Top 500 manufacturing", "Top 500 Product" and other honorary titles.
With shipbuilding as its core business, the company can design and build 30,000-60,000 tons of convenient liquid cargo ships in line with the specifications of major shipping companies in the world. Its products involve large steel structures, port machinery, elevators, electromechanical products and software development, etc., and has successfully entered the market of high-tech and high value-added ships such as roll-on/roll-off ships, passenger rolling ships and semi-submersible ships. In 2002, coSCO group successfully built the first ship in the world. Advanced large semi-submersible transport vessels; In 2003, we successfully built China's first luxury passenger roll ship for Swedish GOTLAND Shipping Company, which filled the gap in the construction history of China's semi-submersible and passenger roll ship. The company exports more than 75% of its products and has become the largest manufacturer of liquid freighters in China.
Companies adhere to the "do strong shipbuilding, allowing flexibility FeiChuan to world * flow ratio and customers win the market" business purposes, the pursuit of enterprises to improve the overall value and the sustainable and stable growth of the strong and big, strive to become a "global market * first in the handy-size liquid cargo ship", to create benefits for shareholders and employees.
Securities code: 600685
Securities referred to as: Guangzhou Ship International
Company name: Guangzhou Guangzhou Ship International Co., LTD
English name: Guangzhou Shipyard International Company Limited
Exchange: Shanghai Company formerly known as:
Registered company. : Province of China: Guangdong Province
City: Guangzhou
Industrial and Commercial Registration No. : Yue Sui Zong Zi.000264
Registered address: No. 40 south Fangcun Avenue, Liwan District, Guangzhou city, Guangdong Province
Office Address: No. 40 south Fangcun Avenue, Liwan District, Guangzhou city, Guangdong Province
Registered capital: RMB 494,677,558
Zip code: 510382
Legal Representative: Zhu Shi Li (click to see if Zhu Shi Li is the legal representative of other companies)
General Manager: Han Guangde
Date of establishment: 1993-06-07
Earnings per share (YUAN) : 0.49
A shares outstanding (100 million) : 3.37 Net asset per share (YUAN) : 5.83
Cash flow per share (YUAN) : -0.78 Provident Fund per share (yuan) : 1.79 Return on net assets (%) : 8.38
Growth rate of net profit (%) : -54.08 Undistributed profit per share: 2.53 Growth rate of main business revenue (%) : 1.86
Ii. Introduction of rubber Joint Contract case:
The following is the scanned copy of the supply contract for Guangzhou Ship International, which is true and valid. Please do not modify or reprint it. Thank you for your cooperation.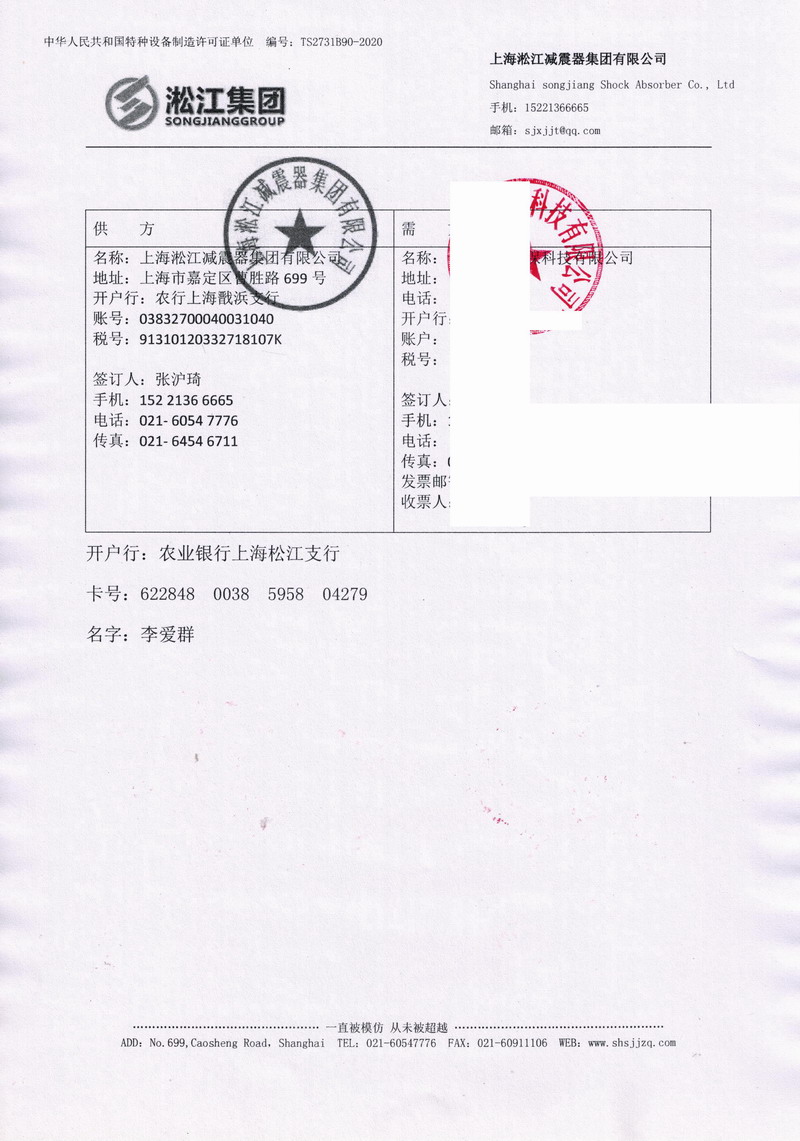 三、广船国际本次合同中有哪些橡胶接头?
本次合同中采用的是不锈钢304法兰橡胶接头产品,以下是详细介绍:
不锈钢304法兰橡胶接头就是法兰采用不锈钢304材质生产,与橡胶管体组合后就是不锈钢304法兰橡胶接头。
橡胶接头主要起到减振和降噪的作用,有效的保护了管道和设备的长期使用寿命。
Link to this article: https://www.songjiangflex.com/case/guangzhou-ship-international-rubber-joint/